OUSAI 001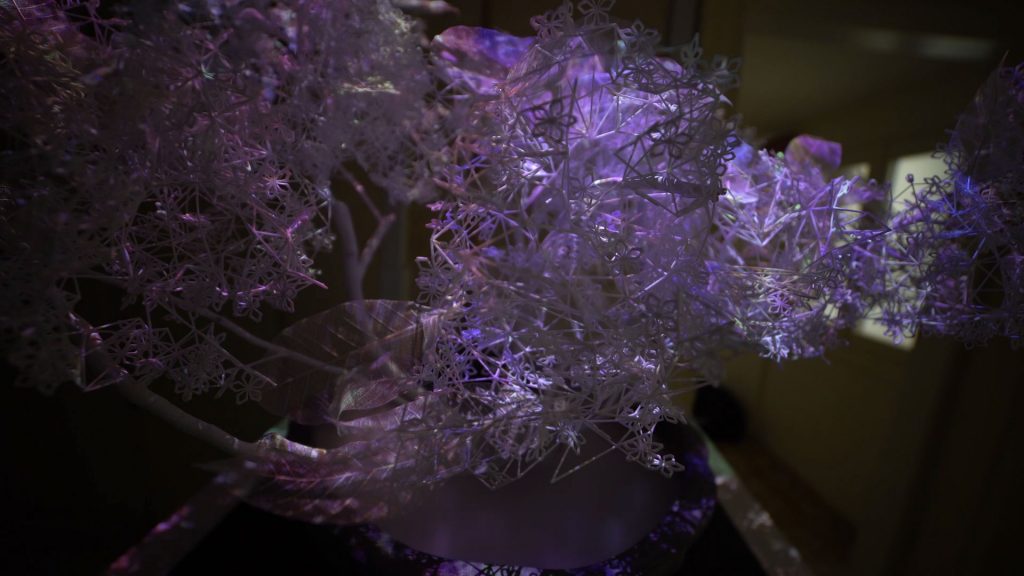 OUSAI 001
2019
Three-dimensional work
60.0 × 90.0 × 50.0 cm
ceramic, wood, nylon, mist machine, projection mapping 3 minutes 30 seconds
The Japanese people have enjoyed the art of Bonsai for centuries.
Though the Bonsai is cultivated as a miniature of nature, it can only maintain its beauty through the continuous care and control of its owner.
How does one capture the beauty of nature?
This piece is the first of a series which recaptures the essence of the Bonsai.
A cherry tree stands on the mountains covered in morning haze.
The symbol of transient nature quietly blossoms and fades.