Kaleido Jellyfish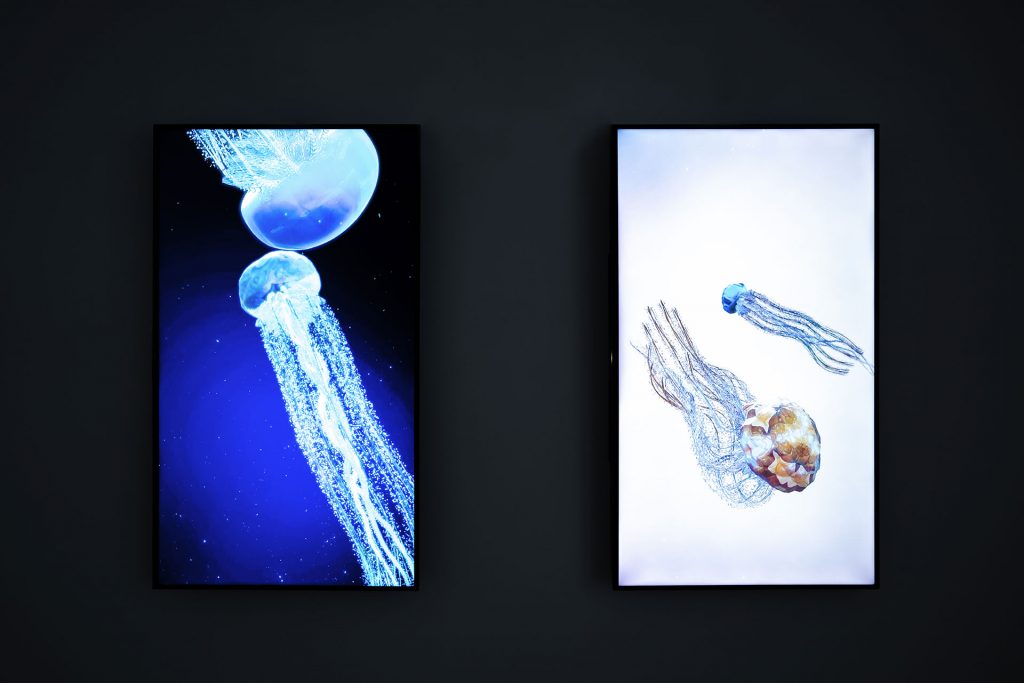 Kaleido Jellyfish
2019
Projection on wall
300.0 × 533.3 cm
projection mapping, sound system
Video work(monitor version)
156.9×95.9×18.8cm
Monitor, sound system
The jellyfish has neither brain nor heart.
Ninety-five percent of its body is water.
Living as a simple mechanism,
It dissolves into the sea when the time comes.
Though its movement is entirely dependent on the ocean current, it drifts freely.
There is a simple completeness to this creature.
The jellyfish's ambiguous and divine beauty is depicted with automatically
generated mosaic patterns.