CHILL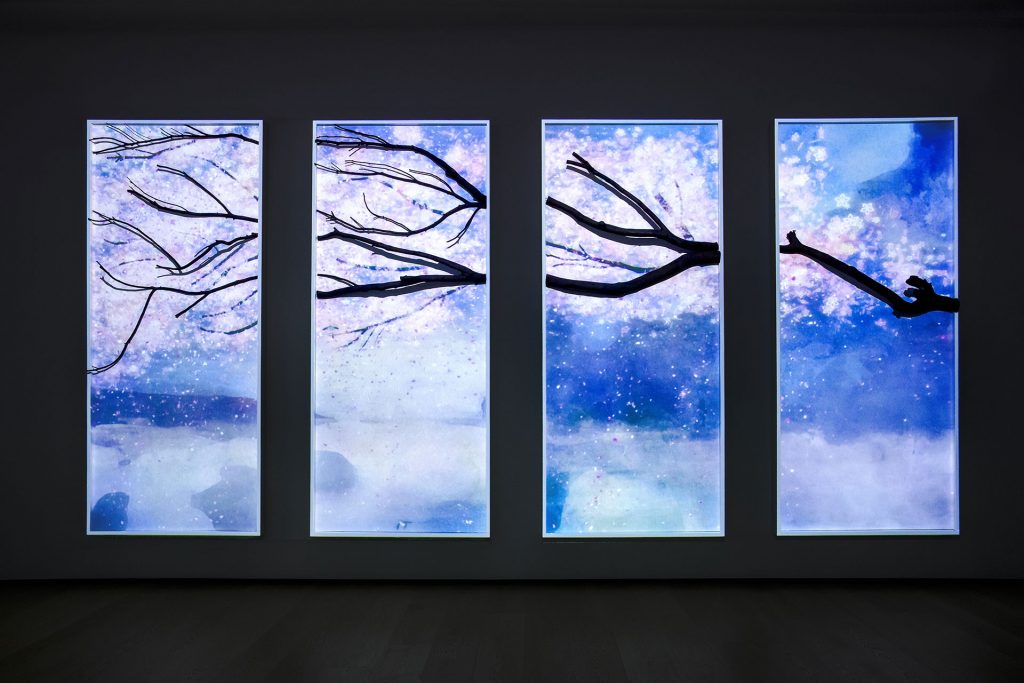 CHILL
2019
An interactive work
240.0 × 500.0 cm
Japanese washi paper, wood, projection mapping, laser range scanner, sound
System
No other fluttering bloom is more beautiful than the cherry blossom.
Watching the petals fall, we feel a certain loneliness as the perfect form is coming to an end. At the same time, there is an excitement for the new spring that approaches. The fluttering cherry blossom embodies both the end and the beginning.
Approached by a viewer or the occasional bird or butterfly, the blossoms turn pink, reflecting the changing light in rain, sunlight, and haze.
The most transient and beautiful moment of the cherry blossom lasts forever in this piece.